Regional Bureau for Asia and the Pacific
The Regional Bureau for Asia and the Pacific is responsible for providing legal and technical assistance to 38 countries, comprised of 25 developing countries and 12 LDCs in the Asia Pacific region. The objective is to make intellectual property (IP) work for sustainable development, and the assistance is provided through project-based programs in cooperation with relevant sectors in WIPO.
The Bureau also administers a number of Funds-in-Trust arrangements, namely FIT/IP-Japan, FIT/IP-ROK and a part of FIT/IP-Australia.
Our activities include:
Development of national IP strategies, policies, and country plans, taking into account the priorities and specific needs of each country;
Supporting member states in strengthening their IP systems by providing development-oriented technical assistance and capacity building programs, as required;
Management of member states' Funds-in-Trust (FITs), which contribute to the use of IP for development in the region;
Promoting regional/sub-regional IP development programs and supporting horizontal cooperation among IP offices through HIPOC and other initiatives;
IP institutional capacity building and human resource development (IP office diagnostics, on-the-job training, study visits and other activities);
Strengthening IP infrastructure; and
Developing IP outreach and public awareness programs.
Further details available in the latest Program and Budget Report.
Management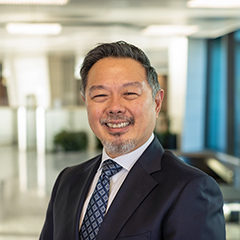 Director: ONG Andrew Michael
Program 9: Africa, Arab, Asia and the Pacific, Latin America and the Caribbean Countries, Least Developed Countries
Reporting to: MATUS Mario
Sector: Development Sector