Regional Bureau for Africa
The Regional Bureau for Africa is responsible for the coordination and development of technical assistance to countries in the African region. It guides the IP strategy formulation of countries in their respective regions in coordination with the Least Developed Countries (LDCs) Division and the Special Projects Division (SPD) as well as with inputs from relevant sectors.
Our activities include:
Assisting countries in the design, formulation and implementation of country-specific national IP strategies designed in the context of national development plans;
National IP strategies to cater to the needs and gaps in the areas of policy and legislative frameworks, institutional and technical infrastructure and human resource capacity building while at the same time leveraging the potential of IP in priority areas as defined in national development plans;
Capacity-building programs designed to suit the requirements of specific target groups, including SMEs;
Translating the notion of IP for development into concrete, tangible results and benefits, through innovative, cross–cutting IP based projects.
Further details available in the latest Program and Budget Report.
Management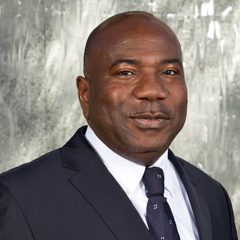 Director: SERY-KORE Marc
Program 9: Africa, Arab, Asia and the Pacific, Latin America and the Caribbean Countries, Least Developed Countries
Reporting to: MATUS Mario
Sector: Development Sector